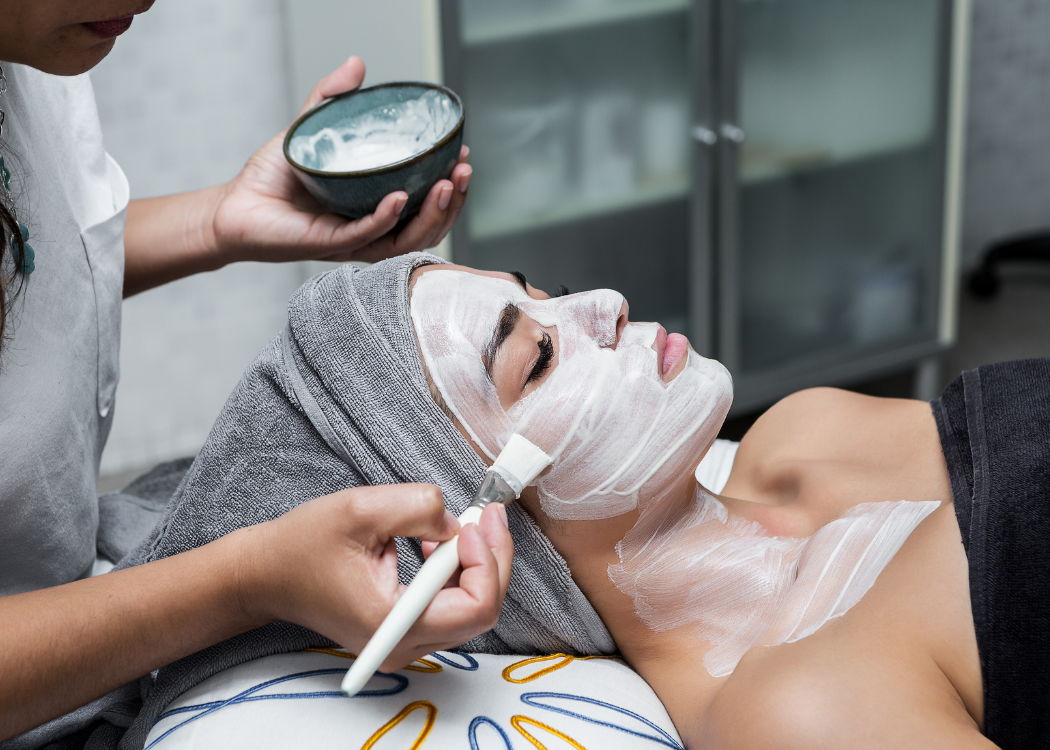 Lighting for Medical Aestheticians
Why You Will Love CosmoGlo
📸 CONTENT CREATION:
Effortlessly capture your esthetic services to attract more clients. With our phone clip you can get the perfect angle every time!
🔆 COLOR TEMPERATURE:
Experience the best esthetician lighting, and easily see every hair and pore with our fully rotatable halo. 
💪 STURDY BASE:
The flat base effortlessly glides beneath your esthetician bed for space-saving, stable lighting.
💡 ACCURATE ASSESSMENT
Choose the correct amount of light for your esthetician service adjustable by a dimmer.
CosmoGlo Features For Esthetician Services
360° Halo Rotation

Phone Clip Attachment

Double Pivot Arm

Adjustable Height & Brightness

Space Saving Base
Our patented curved design ensures that you'll have shadowless, full-coverage lighting. The smooth halo rotation allows light to be positioned where you need it while working from the sides of your esthetician bed!
Content creation provides a platform to share in-depth knowledge about various aesthetic procedures, skincare techniques, and industry trends. By using the phone clip attachment you can create informative and well-researched content.
Make positioning during sessions effortless offering quick and easy adjustments during procedures. Easily glide your light into place and out when not in use, freeing up valuable workspace for other equipment. or perfect for when your client is getting in and out of the chair. 
Find the perfect facial lighting for each service with an adjustable dimmer. Our LEDs are designed to be gentle on the eyes of your client. Easily adjust the height of your light as needed. In two models: CosmoGlo Original for massage-style treatment beds. CosmoGlo XL gives you an additional 10 inches to accommodate standing services and adjustable esthetician beds.
Minimalist design with a discreet, flat base ensures that the light remains directed precisely where needed, without deviations or shifts. This control over lighting angles and positions enhances the aesthetician's ability to illuminate specific treatment areas effectively.
Purchase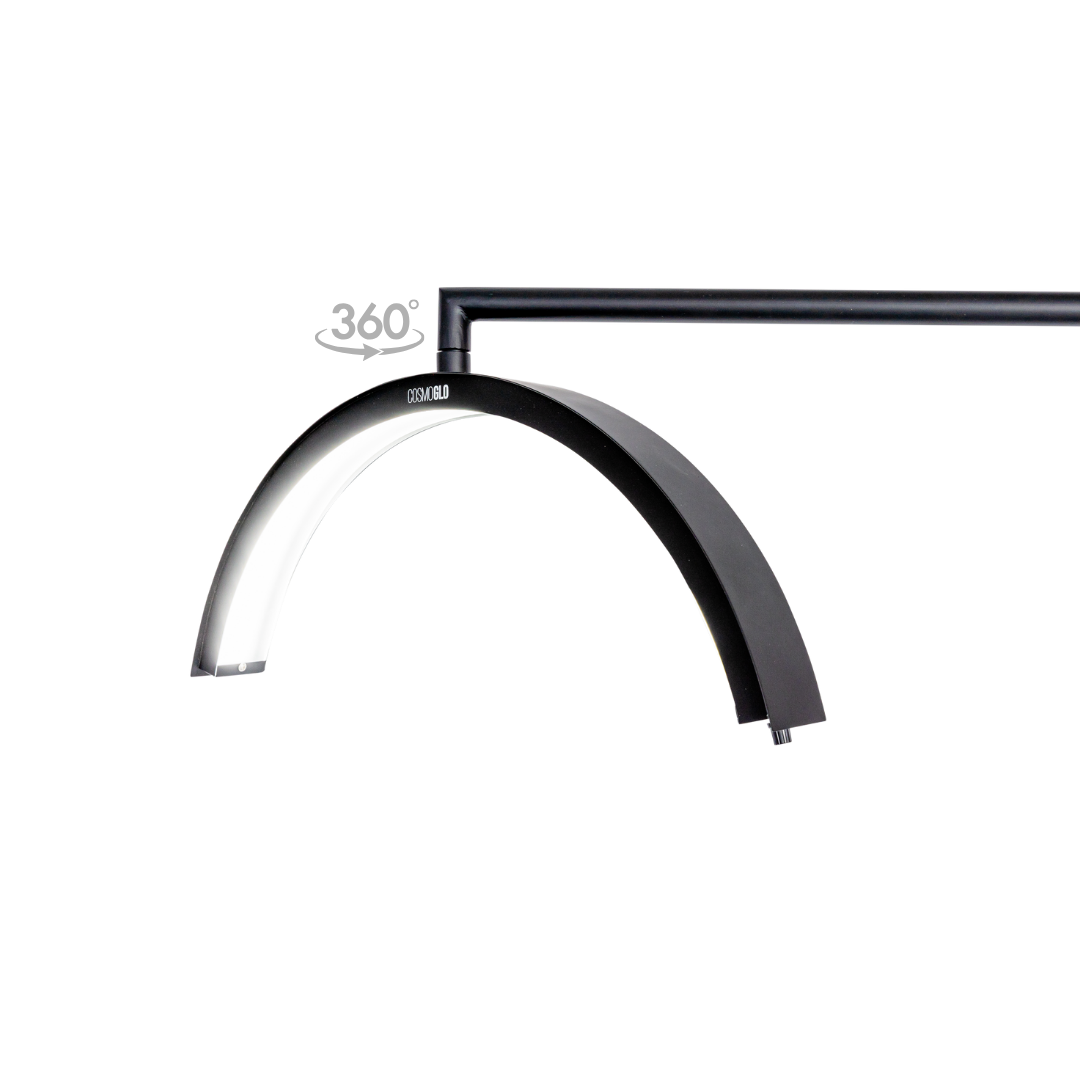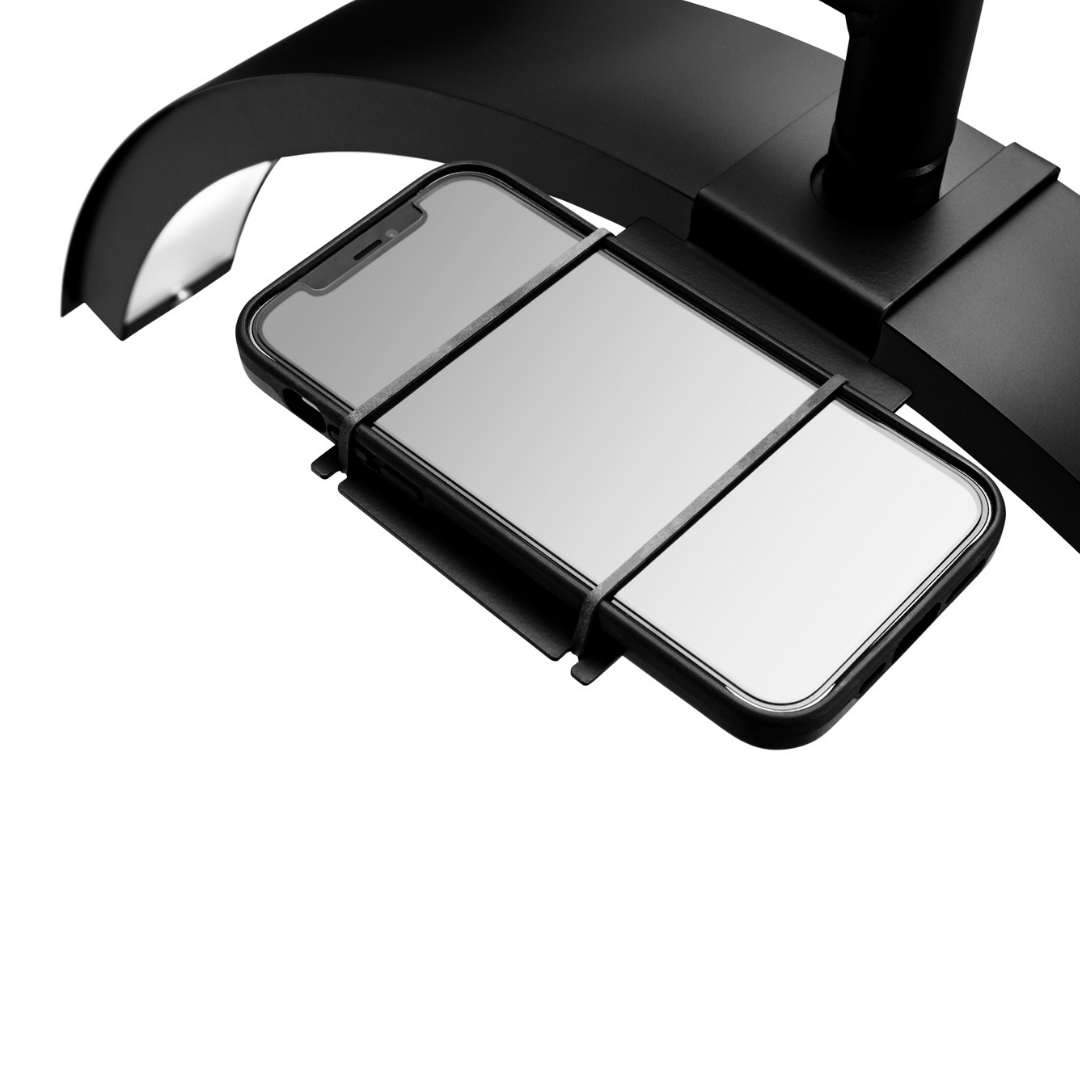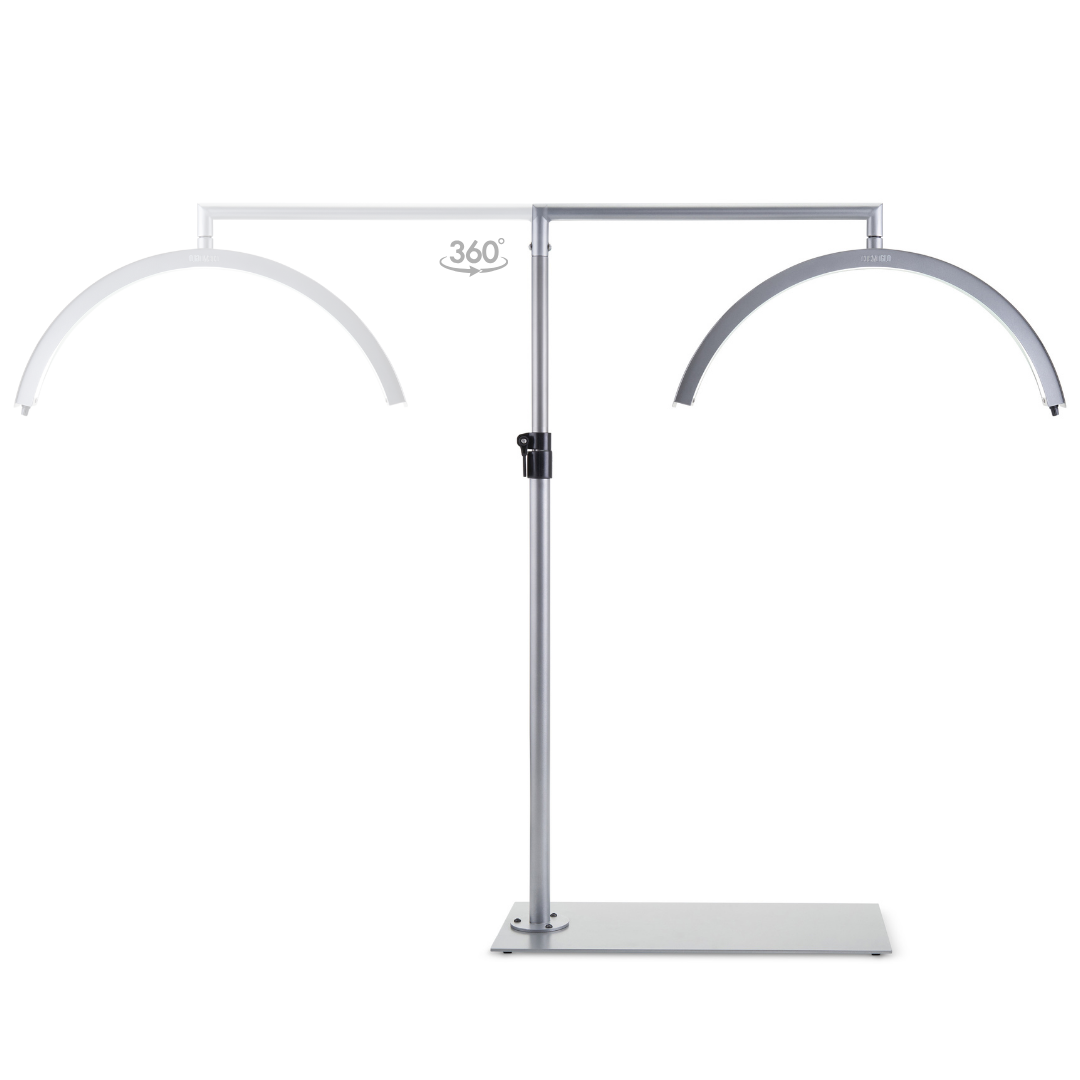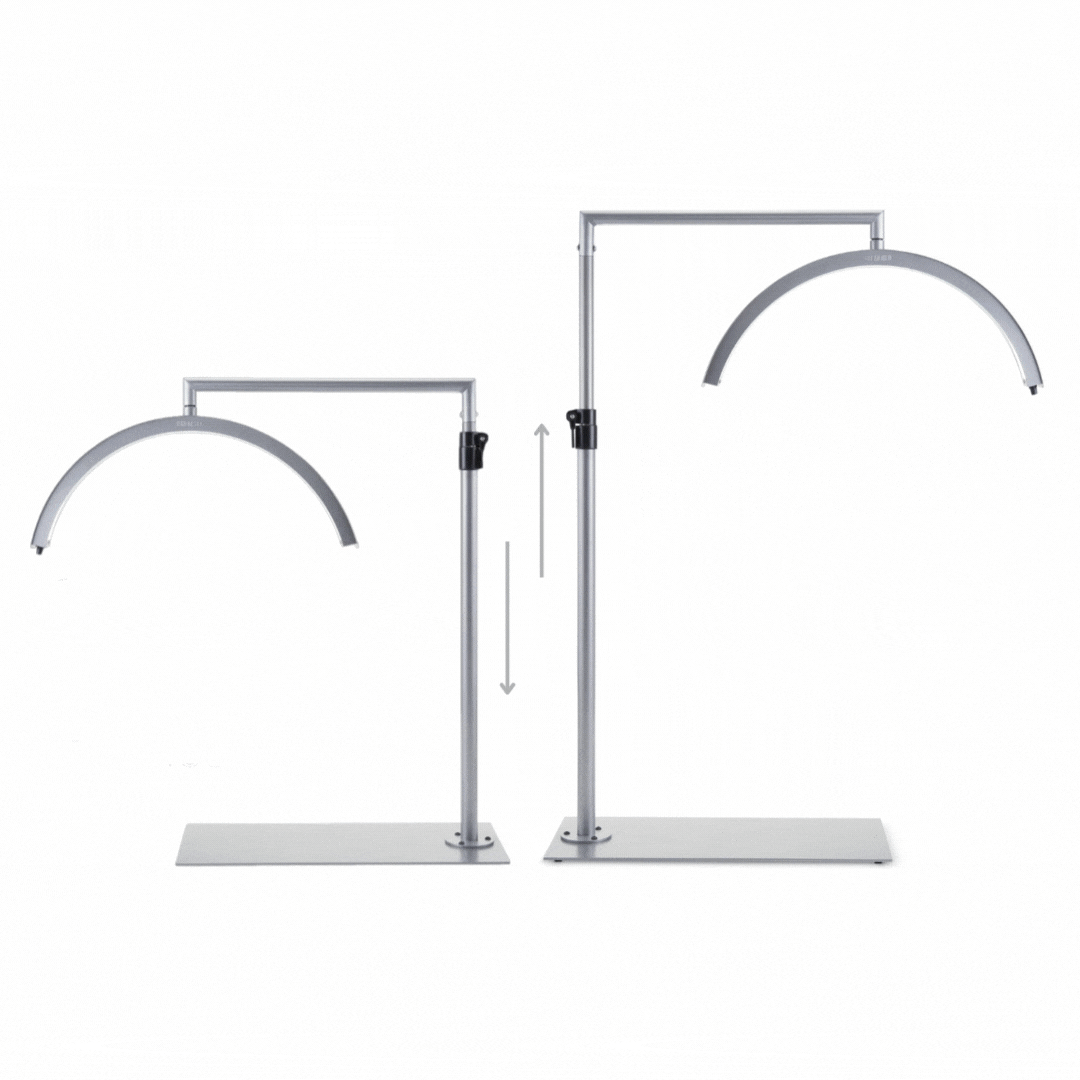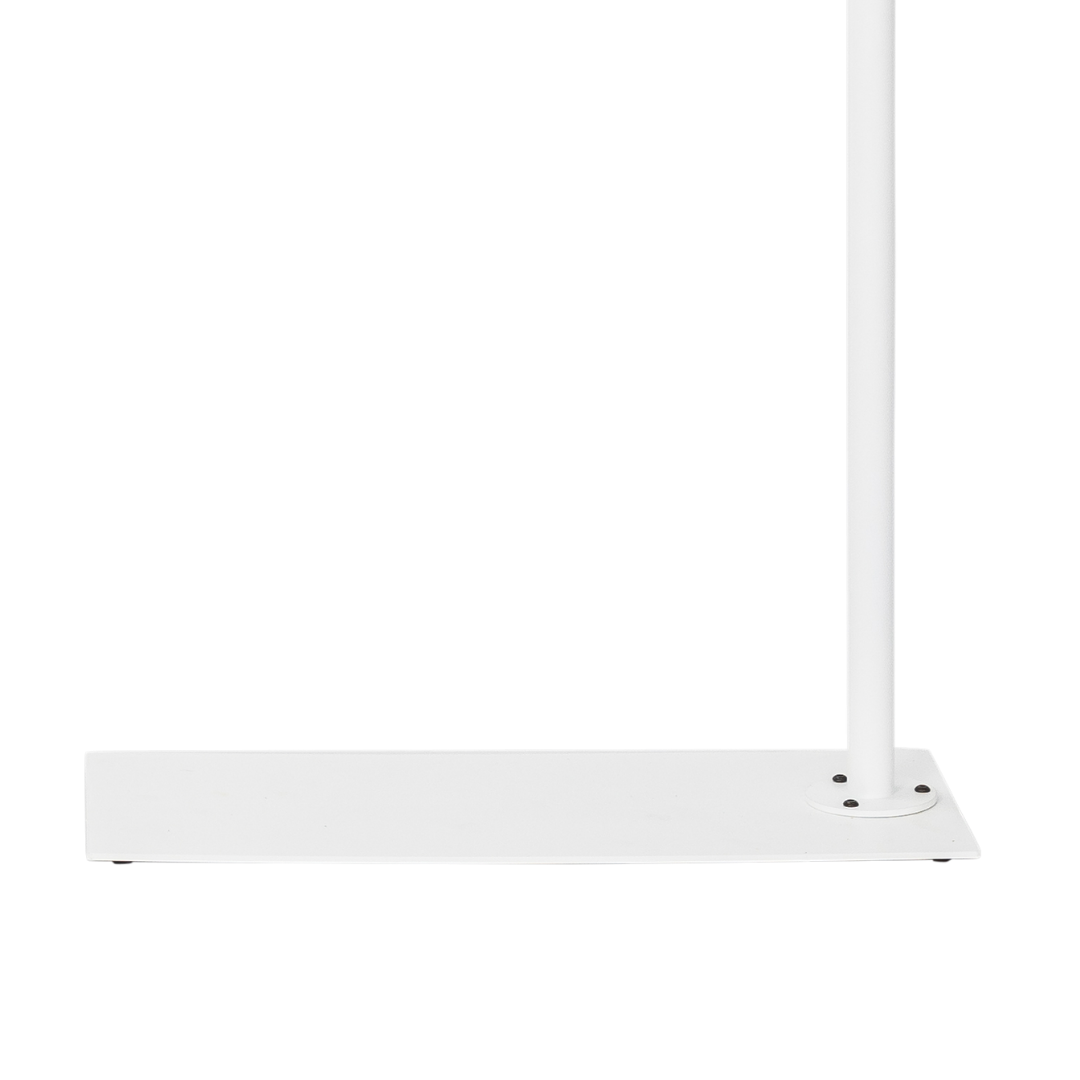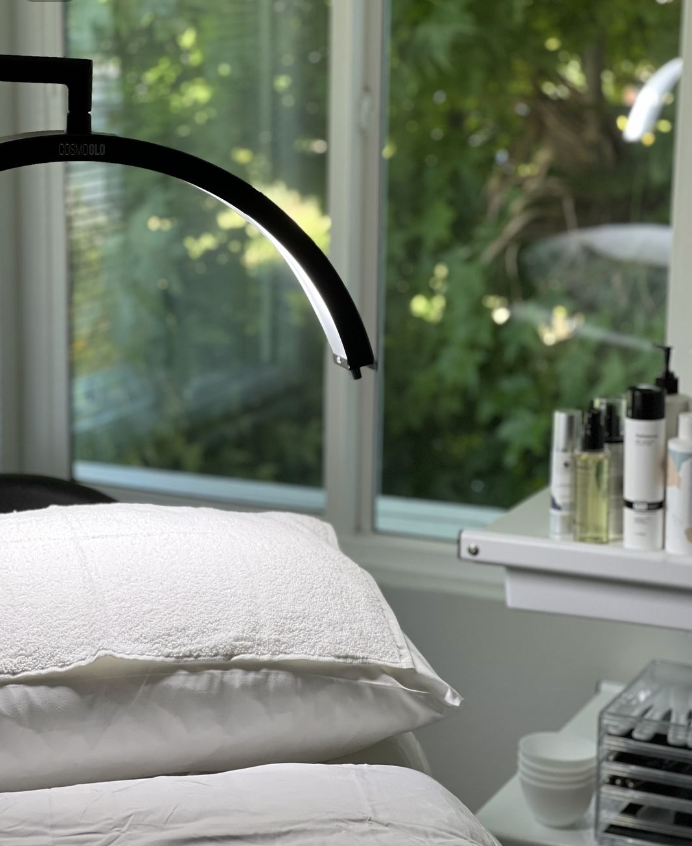 "Perfect addition to my esti room. This lamp is sturdy and high quality. It's a game changer for skin analysis during my client's facials. It's also amazing for creating marketing content."
- Mariya S. | Esthetician
Factory Shipping Straight To Your Door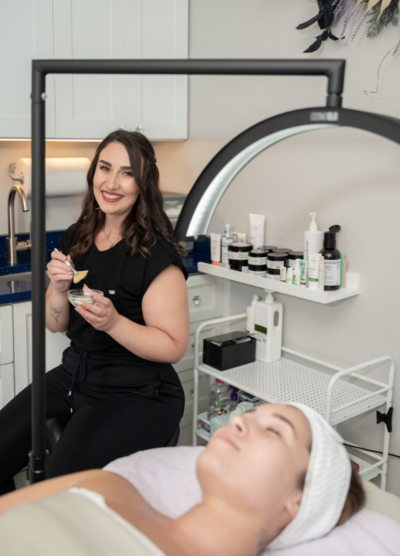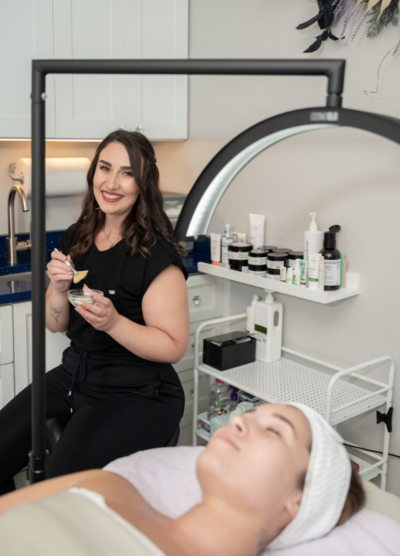 "This light has the most even lighting I have ever found. It makes my job as an esthetician much easier now that I can see their entire face without moving my light around. I have tried Glamcor and ring lights and nothing compares to my Cosmoglo it's simply the best! Highly recommend it for beauty professionals."
-Arielle M.
FAQs
How is this light better than a ring light?

Unlike tripods and ring lights that are lightweight and flimsy. Cosmoglo is a durable and sturdy piece of salon furniture. Adjust it without the fear of it falling over your client during your service.
As an esthetician that performs facials and waxing -  Does the light move easily to accommodate each service?

Yes. We recommend placing your light toward the middle of your esthetician's bed. This will allow you to position the light forward as needed for facial services, and position it above your client for the waxing treatment you are performing. The flat base and durable metal body will make it challenging if you need to move it completely out of the way for different esthetician services. The base is best to stay in place and move the top halo portion into position as needed.
Does this light give off heat?

No, the light does not give off heat. The CosmoGlo halo has an esthetician friendly breathable shield that covers the LEDs. This allows heat, steam, and moisture to escape without getting trapped inside, making CosmoGlo the best choice for longer-lasting esthetician lighting without giving off heat.
Would this work for back facials?

Yes. Our patented double-pivot design makes positioning over clients during esthetician services effortless! Easily glide your light into place and out when not in use. You may find that positioning your CosmoGlo towards the middle of your esthetician bed will give you the perfect coverage of lighting across your client's back during a back facial service. The included phone clip is an incredible tool for filming your back facials to create more content and attract more clients to your esthetician business.
As a facialist, is this light compatible with my mag lamp and steamer?

Yes. As universal spa equipment, the CosmGlo works well with other spa tools. Our adjustable height and double pivot design allow you to position the light around your esthetician bed, glide it into position as needed and easily glide out of the way when not in use. Many estheticians use their CosmoGlo with multiple machines, such as a maglight and steamer. The CosmoGlo XL extends higher to adapt to multiple services during a single appointment. It also features a specially designed breathable light shield to allow moisture to escape, protecting the longevity for the life of the product.