Lighting like you've never experienced.
Wrap around lighting eliminates shadows and illuminates your canvas. Work more efficiently, deliver better results, and keep the clients coming back.
Stand out from Competition
Modern and sleek in design, the CosmoGlo elevates the overall atmosphere of your studio, creating an inviting and professional environment.
Shadowless, Full Coverage Lighting
Even lighting for a professional look and consistent filming angles - capture your work with zero shadows!
CosmoGlo Light Bundle + Phone Clip
Regular price

Sale price

$375.00
Description

The CosmoGlo Light Bundle + Phone Clip
Is The Ultimate Lighting Solution For Any Space!

Sleek and modern in design, this powerful light emits a vibrant glow that adds a touch of sophistication to any professional treatment room.  Additionally, you can easily position the CosmoGlo Light bundle + phone clip to give you light where you need bright, shadowless coverage.  All models include a phone clip to capture your work with consistent angles and lighting. We build and ship directly from our American factory to your door. Your order is estimated to ship in about 1-2 business days. 


CosmoGlo Original is available in Black, White, and Silver.
CosmoGlo XL is available in Black, White, and Gold. 
CosmoGlo XL RED is a part of our designer series: Purchase Here
Shop Open Box



Additionally, if you need to purchase parts outside of warranty,  Click Here. We hold and actively enforce  our CosmoGlo Light patents in 30+ countries.
Shipping

Ships to you within 1 - 2 business days!

To see our available shipping areas, click here.
Questions
Share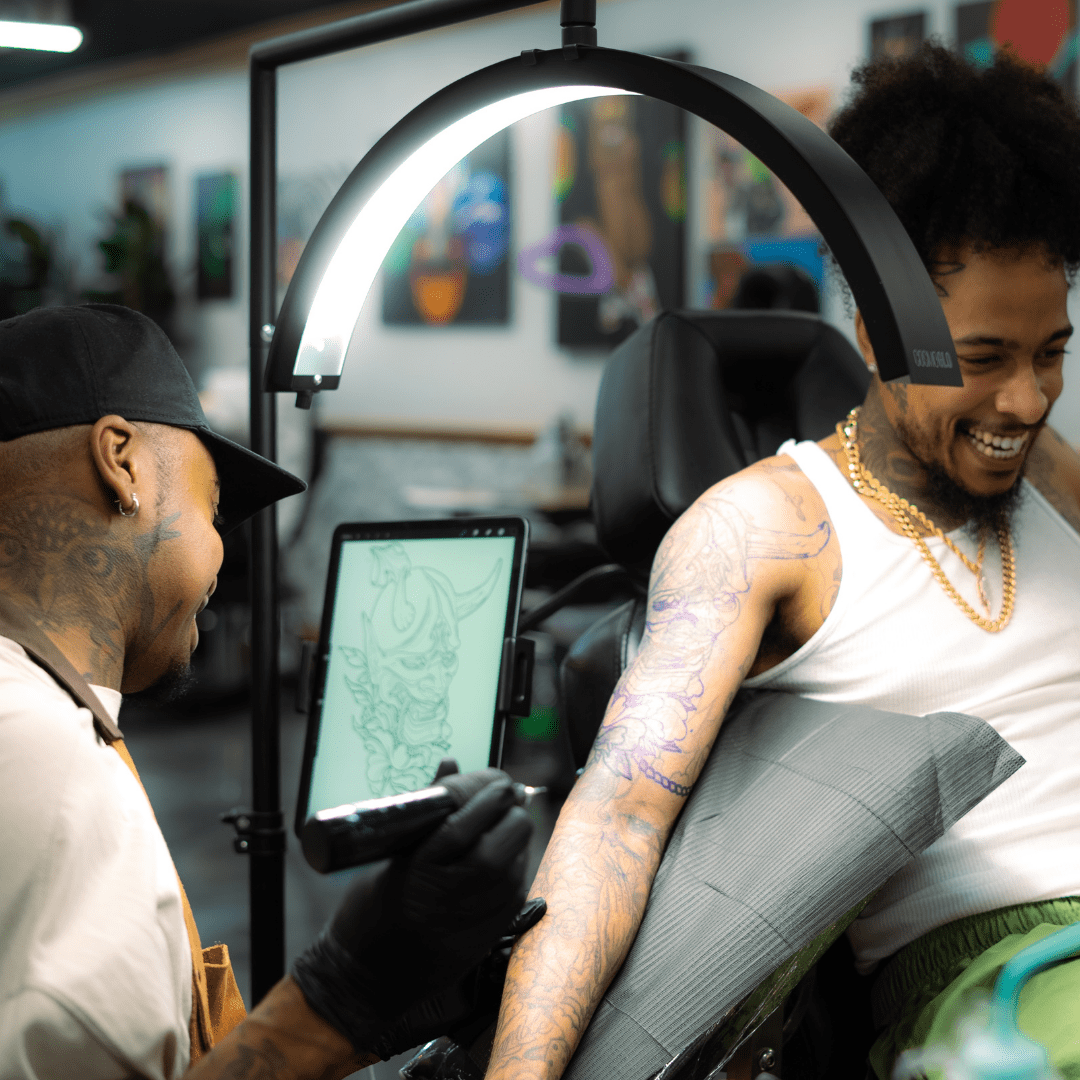 Factory Shipping Straight To Your Door
1. 360° Halo Rotation

2. Double Arm Pivot

3. Adjustable Height

4. Dimmable Brightness

5. Phone Clip Attachment

6. Space-Saving Base
Our patented curved design ensures that you'll have shadowless, full-coverage lighting. The smooth halo rotation ensures the light can be easily aimed where you need it.
The CosmoGlo light features a patented double-swing that allows you to glide the halo away and against the wall when not in use. It's recommended to use two hands to rotate the halo 360 degrees to get perfect lighting at every angle.
Position the height to whatever best suits your space. Our dimmable light is magic for sensitive eyes. Start on the dim setting and gently move up with our gradual light spectrum.
Elevates the overall atmosphere, creating an inviting and professional environment.
Capture your work with consistent filming angles. The phone holder features a super sleek, lightweight content clip. It takes less than 10 seconds to set up and features minimalist safety bands. Access your phone with a simple clip-on and off feature, making creating content effortless.
Minimalist in design with a discreet, flat base. Slide it under or alongside your bed or chair for an out-of-the-way experience! Eliminating those visible wires and bulky tripods gives you and your guests plenty of room to enjoy all of the services you offer.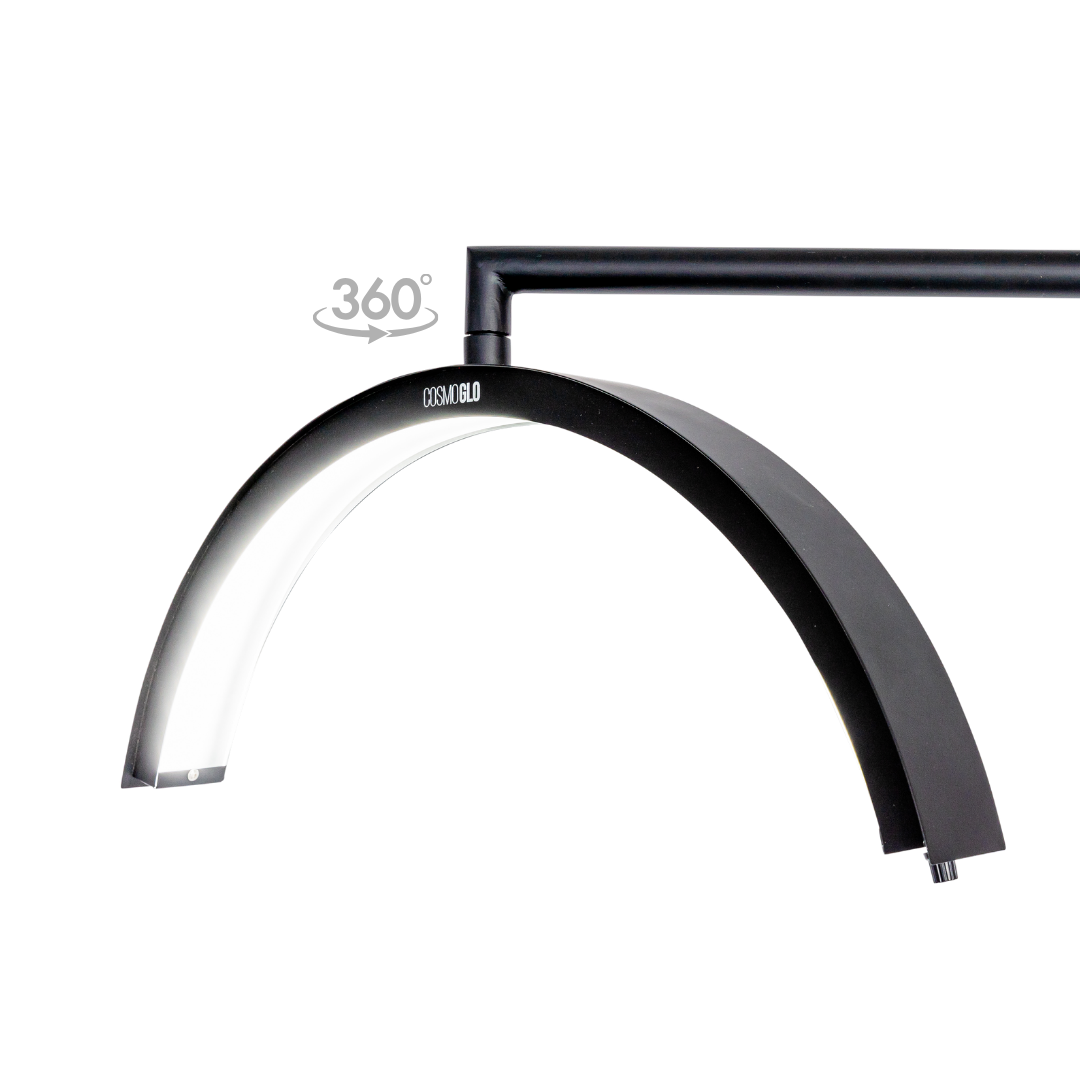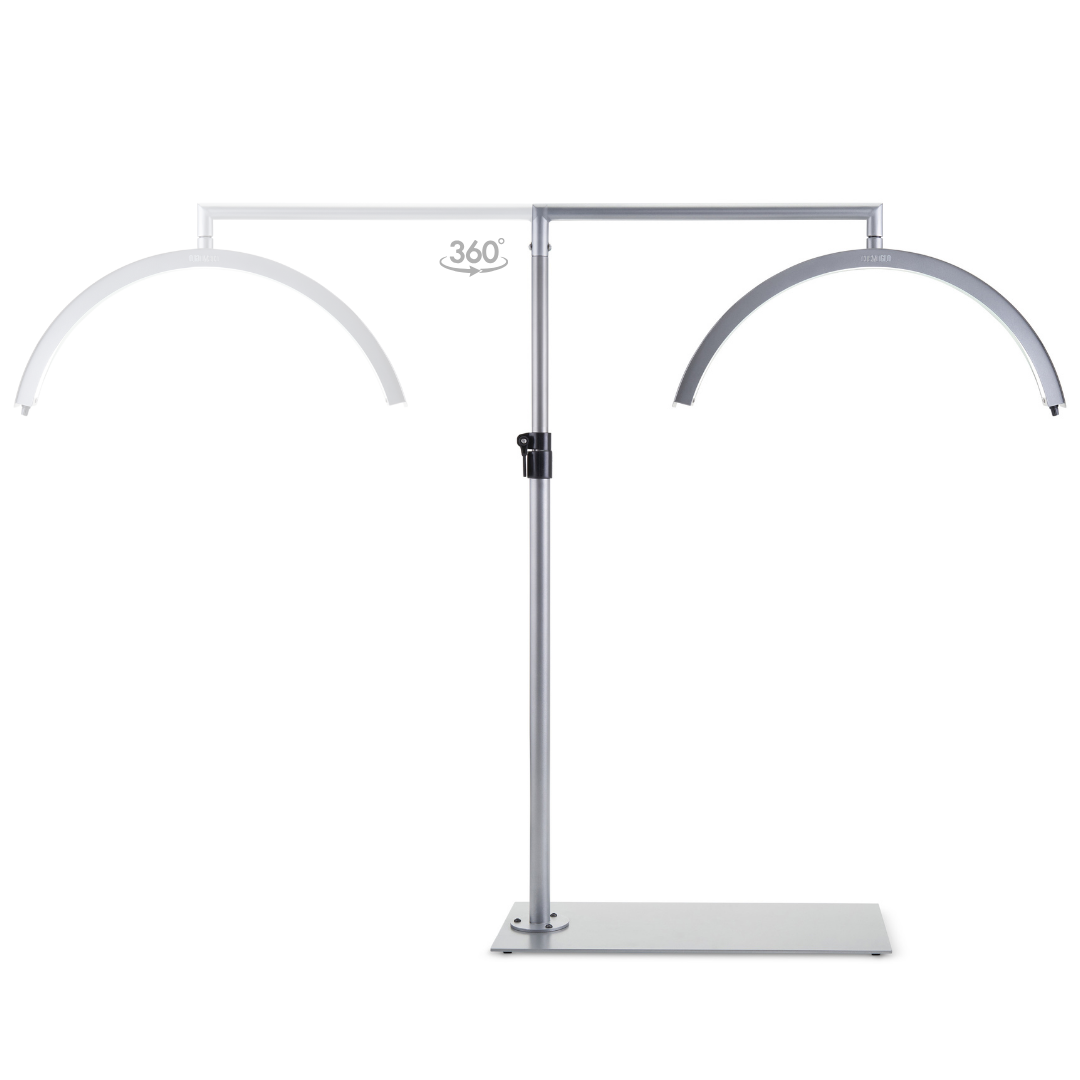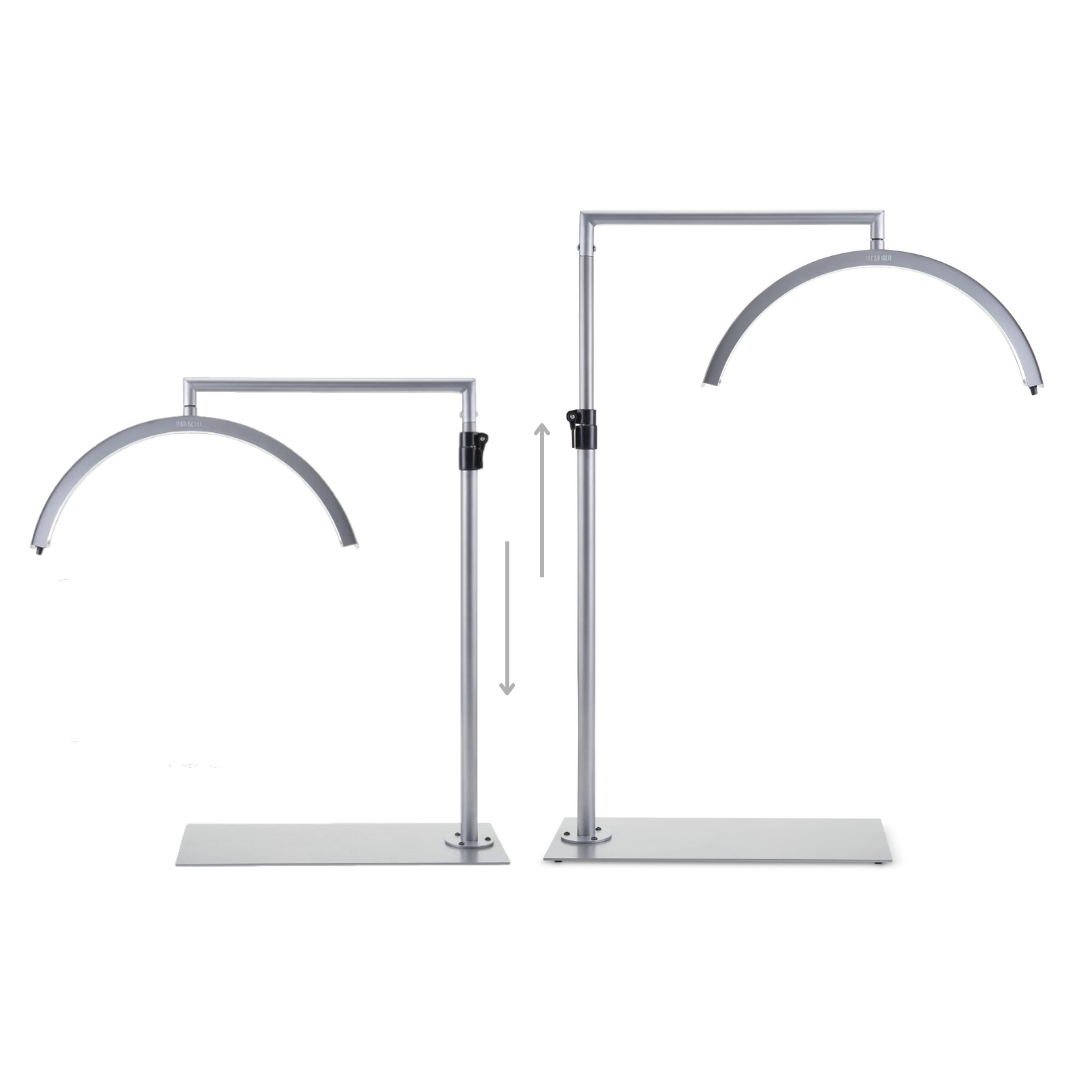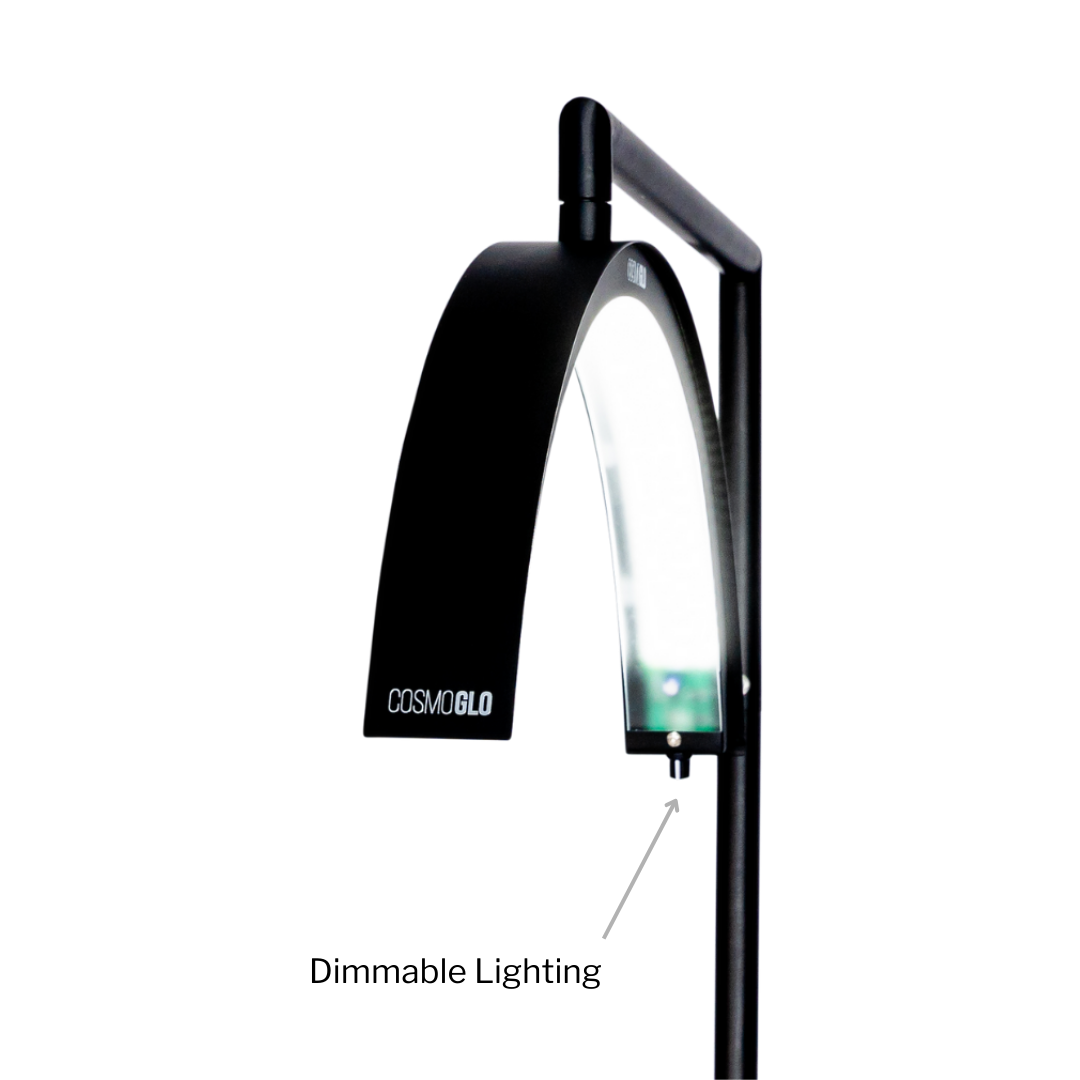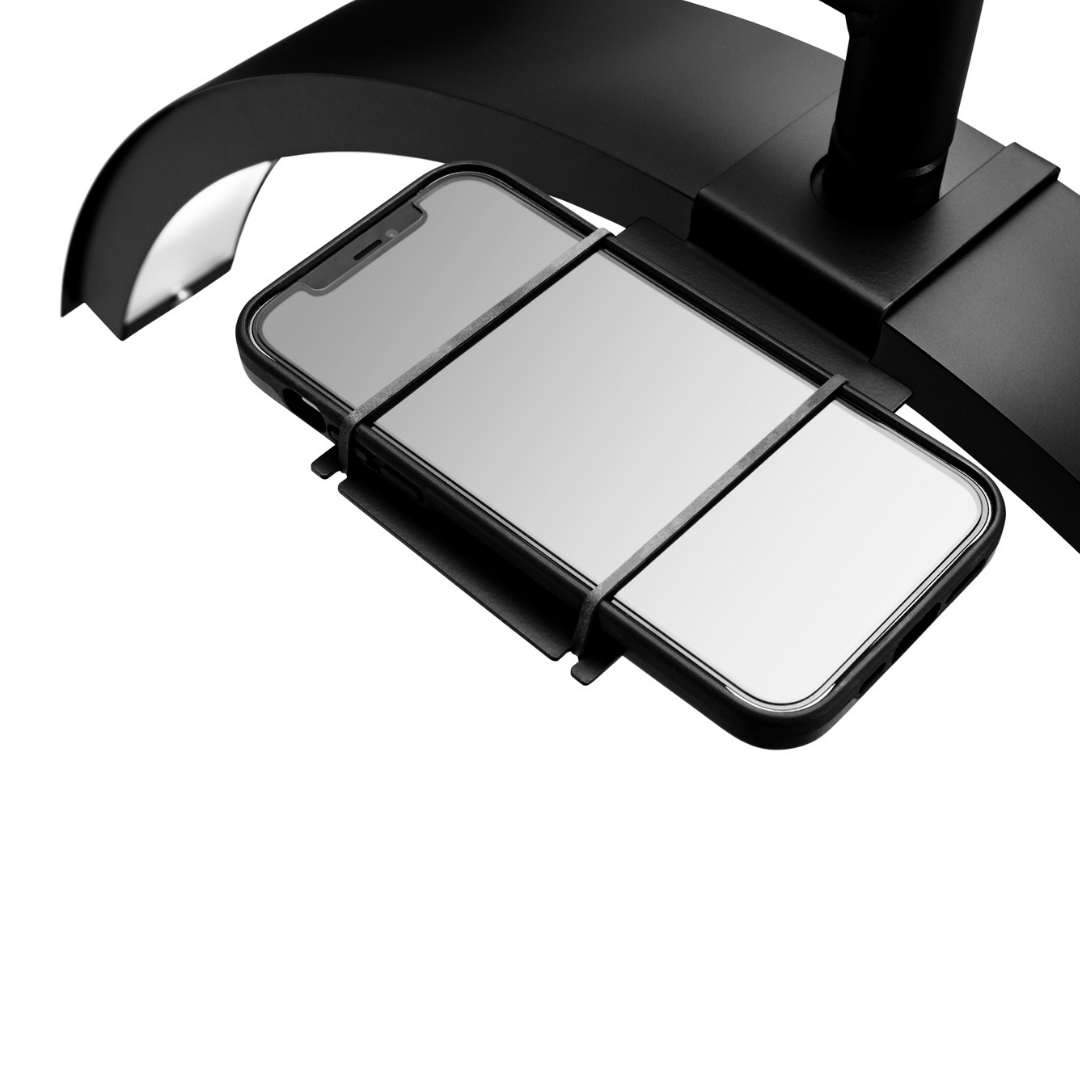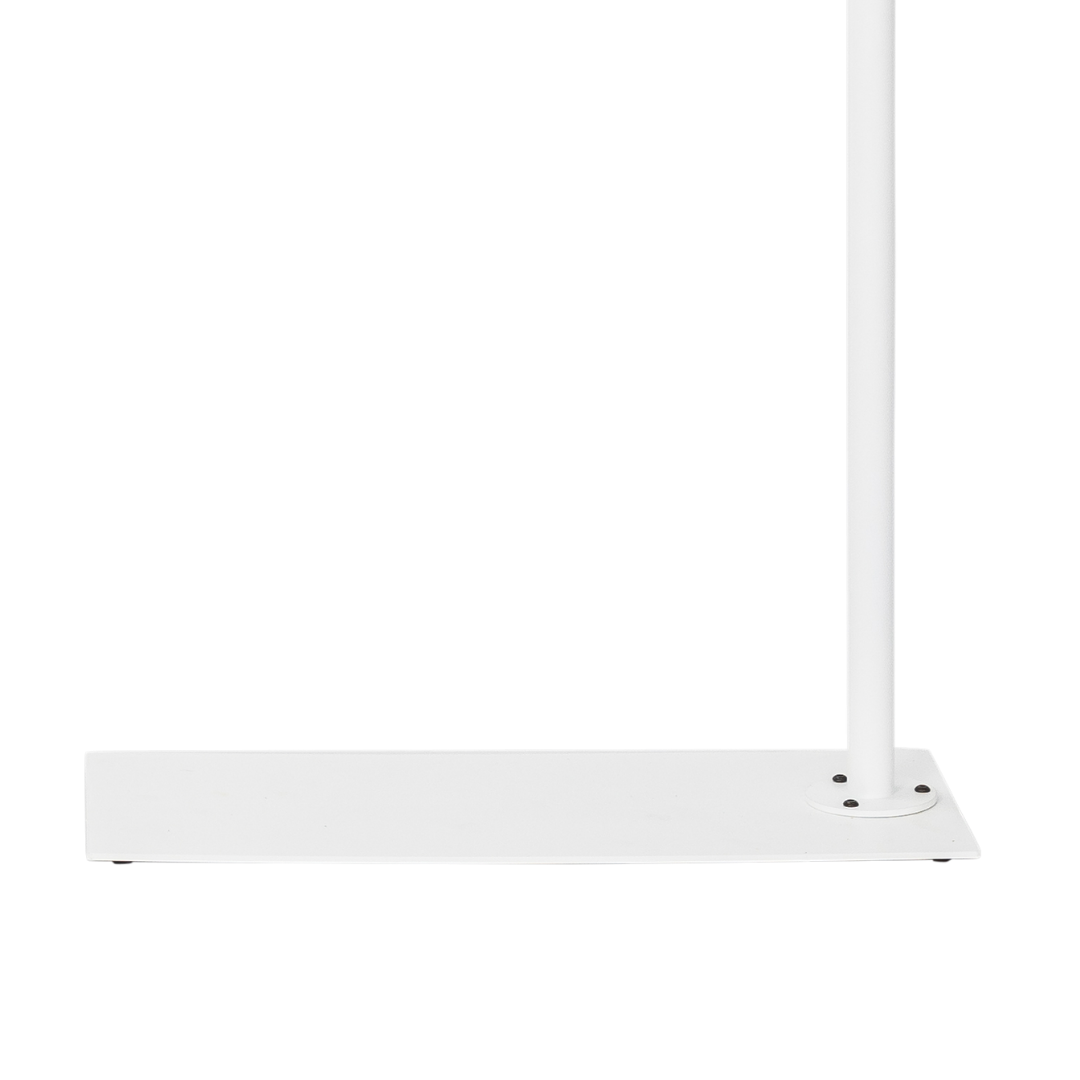 The CosmoGlo XL was designed for artists who need more height and multiple color tones for their craft.
360° Halo Rotation + Double Pivot
Tri-Tone: Warm, Daylight, and Cool
Dimmable Lighting
Height Increase from Original
No Heat LEDs
Phone Clip Attachment
XL Stable Flat Base
Learn More
1. How long does my order take to ship?

Please check the product block for the most up-to-date shipping information.
2. Is there a wall or ceiling attachment or other types of bases?

We do not offer any additional attachments or other bases. The CosmoGlo Light was designed with gravity and physics in mind for 360-degree movement of the lighted arc/halo and to gently glide away from clients. This is a heavier light and the flat base is what keeps the halo balanced.
3. What kind of lighting does it give? Is it hot? What's the brightness?

The LEDs used in CosmoGlo Lights do not give off heat even while using the brightest settings. They offer a fully adjustable, crisp, cool white light ranging from very dim to very bright settings for services. Our XL models offer 3 tones; cool white, warm and day.

The brightness ranges from approx. 4,000-10,000 lumens, or about 60-90 LED watts.
4. What are the dimensions/weight of the CosmoGlo and CosmoGlo XL?

The original CosmoGlo adjustable height ranges between around 33 and 58 inches tall. The light is about 36 inches at its widest point from the edge of the pole to the edge of the halo. The base measures 23 by 10 inches and stands less than an inch tall. Each original CosmoGlo weighs around 28 pounds. 

The CosmoGloXL adjustable height ranges between around 45 to 70 inches tall. The XL is also 36 inches at its widest point from the edge of the pole to the edge of the halo. The base measures 23.5 by 12.5 inches tall and stands less than an inch tall. Each CosmoGloXL weighs around  31 pounds.